Borough of
New Bethlehem
210 Lafayette Street
New Bethlehem, PA. 16242
Phone: (814) 275-2003
Fax: (814) 275-4269
[email protected]
.
About, Mission, History & Council Members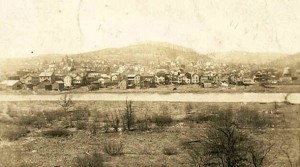 About New Bethlehem
Historic New Bethlehem was incorporated in 1853. It has a central tri-county location, about 20 miles from each of the County Courthouses and hospitals of Clarion, Jefferson and Armstrong Counties and is only about 60 miles from Pittsburgh. The downtown area lies at the intersection of State Routes 66 and 28 with easy access to Interstate 80.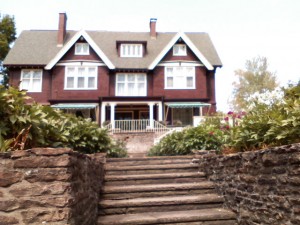 New Bethlehem remains a charming community with grand old single family homes and hometown values nestled among tree-covered hills along the Redbank Creek in Southern Clarion County. In the early days, it boasted a lumber company and sawmill, brewery, grain mill, bank, railroad station and thriving commercial downtown area which served the Redbank Valley.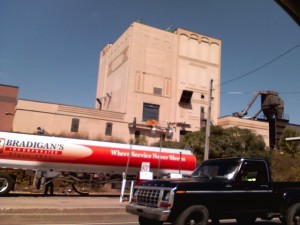 Today, the New Bethlehem area continues to serve the Redbank Valley with a public library, police department, volunteer fire company, U. S. Post Office, 4 banks, insurance, financial, real estate and mortgage brokerage firms, drugstores, furniture store, lumber company, jewelry store, feed mill, car/truck dealers, equipment and service shops, flower shops, barber/hair salons, an old fashioned ice cream parlor/restaurant, several restaurants with good food at reasonable prices, dentists, doctors, lawyers, assisted living facilities and elderly housing, other stores and services. A natural peanut butter plant established by local entrepreneurs in the late 1940's is now owned by Smucker's and is one of the Borough's largest employers. New Bethlehem also offers affordable housing and business opportunities.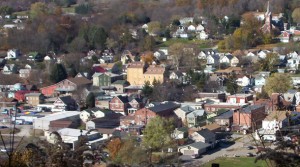 New Bethlehem's hometown values are evidenced by the many churches and service organizations that are located within the Borough limits and nearby. Annual events supported by the Chamber of Commerce and other local organizations and businesses include a Memorial Day Parade, 4th of July celebration, Art in the Park (weekend after Labor Day), the Peanut Butter Festival and races (2nd Friday-Sunday after Labor Day) and the Christmas Parade (1st Sat. in December).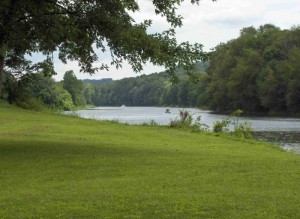 Downtown lies less than 3 miles from the Redbank Valley Municipal Park, home of the Clarion County Fair during the last full week of July. Recreational opportunities include camping, hunting, fishing, hiking, biking, kayaking and bird watching, among others.
If you come to visit, you just may want to stay.
Our Mission:
New Bethlehem Borough Council fosters business, community, and personal growth within the borough while maintaining the small town appeal and family friendly environment that makes New Bethlehem such a great place to work, live and raise a family.
Goals & Objectives:
PROMOTE ECONOMIC VITALITY
Promote, support and retain businesses in New Bethlehem
Improve job opportunities throughout the community
Identify and market New Bethlehem's assets

work w/ Chamber, Trail, Redbank Ren & other community organizations

Work toward a fiscally sound Borough organization while avoiding unnecessary tax increases
Monitor employee performance
Enforce collection of taxes, fees and solid waste bills
Promote use of automatic bill pay for solid waste
Update reserve schedule for equipment, buildings and vehicles
Monitor finances and work with accounting and insurance professionals
Negotiate contracts (Comcast, Lighting, Utilities, etc.)
Maintain vehicle fleet and equipment
Begin budget work in August
Promote and support events that showcase the community

work w/ Chamber & other community organizations

Work to increase the number of owner occupied homes
Lobby and seek state and county assistance to deal with blight
Lobby state to increase prevailing wage threshold above 1967 level to lower contract costs
Seek and apply for grants as available
Continue work on updating ordinances and zoning
SAFETY
Continue work to eliminate drug trafficking
Improve police visibility and effectiveness
Develop standards for public safety services
Improve traffic safety, replace signs and reduce congestion
Maintain streets, plan for maintenance and repaving
Improve proactive code enforcement efforts including sidewalk repairs
Work to promote a safe community environment
Lobby state to allow radar use by local police to control speeding
Coordinate law enforcement with local communities
Be prepared to deal with accidents, natural and man-made disasters
Work with engineer, insurance, police on damaged traffic, light poles and signs
Coordinate with gas line and other utility replacements
COMMUNITY AESTHETICS
Improve gateways to the borough
Improve signage and promote wayfinding
Improve proactive code enforcement
Improve building and grounds maintenance throughout the community
Improve the appearance of the cemetery

Fundraise for stone repair and resetting

Improve the image of the borough
Improve customer service
GOVERNMENT MANDATES
Begin work on Decennial census
Update County Emergency Management Plan
Review and comment on proposed County legislation
Take required classes and tests (FEMA/PEMA)
Review and comment on Penn Dot plans and actions
COMMUNICATIONS
Enhance communication with public, organizations and businesses
Respond promptly to citizen requests
Promote, coordinate, and support events that showcase the community

work w/ Chamber & other community organizations

Measure and improve citizen satisfaction
Sponsor opportunities for public participation
Update and digitize records
Maintain communication with local municipalities, County, State and Federal Representatives
History of New Bethlehem
The town of New Bethlehem, which is located just ten miles south of Exit 64 off of I- 80 on Route 66 south, was originally named Gumtown. The name Gumtown came about after a group of men went out searching for honey. The men would often go out and cut down a bee tree and collect the honey and carry it home. Henry Nolf, one of the pioneers of southern Clarion County and a very active citizen of the community, had accompanied these men. He very enthusiastically cut down a gum tree, which had no bees. His comrades did not try to stop him and instead dubbed him "Gum" Nolf. The first name used for the settlement was then "Gumtown" in honor of Mr. Nolf, one of its leading citizens and operator of a grist mill, saw mill, and store.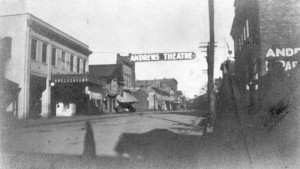 In 1756, a Moravian Christian, Frederick Post, left eastern Pennsylvania and came west with the intention of starting an Indian mission. He crossed the Clarion River, then known as Stump Creek, and continued south. When he saw the valley that later became known as New Bethlehem, it is reported that he exclaimed, "It looks like Bethlehem." Whether he was referring to the settlement in eastern Pennsylvania or to Bethlehem of Judea, it has never been made clear. The community began to be called Bethlehem and later the postal authority added the word "New" to distinguish it from the town in the east.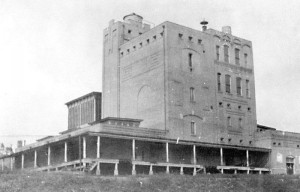 Harry B. DeViney founded the H.B. DeViney Company in 1946 and used the old New Bethlehem Brewing Company's facility to create peanut butter for the J.M. Smucker, Inc. company, which is the nation's leading producer of jams, jellies, preserves, ice cream toppings, natural and specialty peanut butters, and natural fruit beverages. The H.B. DeViney Company changed its name to J.M. Smucker (Pennsylvania), Inc. in 1997, reflecting its relationship with the J.M. Smucker Company headquartered in Orrville, Ohio. Today, the New Bethlehem plant produces all of the peanut butter products under the Smucker's and Laura Scudder's label. A significant portion of its volume is exported.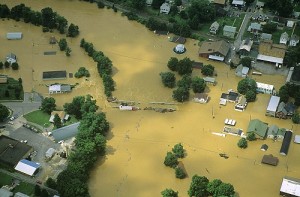 In July of 1996, a devastating flood destroyed many homes. Redbank Valley High School was shut down. It took a few months to clean and fix the damage until students where allowed to attend again. On a garage east of the Redbank Valley High School there is a line that shows how high the water level was at its highest point.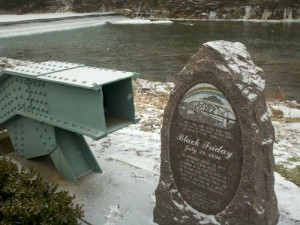 Proving that the town was resilient and strong, the Redbank Valley Chamber of Commerce organized a peanut butter festival later that very year, and it is now an annual event. The festival is held the second weekend after Labor Day in September and includes carnival rides, crafters and sidewalk sales, food vendors, music, a parade, and lots of other fun.
Contact the Mayor of New Bethlehem as well as New Bethlehem Borough Council Members!
Name
Position
Address

Rev. Dr. Gordon V. Barrows

Mayor

814.275.6714
311 Lafayette Street
New Bethlehem, PA 16242
[email protected]

Lisa D. Kerle

President

318 Penn Street
New Bethlehem, PA, 16242
[email protected]

Don Heeter

Vice President

814.275.4123
509 Liberty Street
New Bethlehem, PA 16242
[email protected]

Bryan Ruth

President Pro-Tempore

814.229.1170
432 Broad Street
New Bethlehem, PA, 16242
[email protected]

Richard McGarrity

Executive Secretary

814.275.2003
309 Broad Street, Suite 2
New Bethlehem, PA 16242
[email protected]

 Nevada Boyer

Junior Council Member 

Penn St.


New Bethlehem, PA 16242

Brian Fox

 Council Member

408 Penn St.
New Bethlehem, PA 16242
[email protected]

 William Rupert

 Council Member

301 Penn St.
New Bethlehem, PA 16242
[email protected]
Scott Barrett

Council Member

814.229.4793
700 Penn St.
New Bethlehem, PA 16242
[email protected]
Blane Gold
Council Member
604 Lafayette St.
New Bethlehem, PA 16242
[email protected]