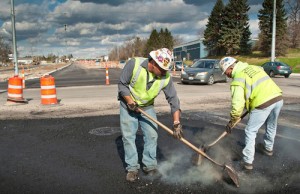 New Bethlehem Borough Council is an equal opportunity employer. Employment decisions, including all hiring decisions, are made without regard to race, color, religion/creed, sex, national origin, ancestry, age, pregnancy, non-job-related disability, veteran status, possession of a General Education Development Certificate as compared to a high school diploma, or any other trait protected by applicable federal, state, or local laws.
Application For Employment.pdf
Please download and submit the employment application with your cover letter and resume.
Police Officer Ad and Agility Tests.pdf
POLICE OFFICER Part time for immediate position. New Bethlehem Police Department. Requirements include: Act 120 certification, valid PA Driver's License, CPR, AED, and First Responder certifications.
Must pass background checks, have ability to work weekends, evenings, and/or rotating shifts. Send cover letter, application, resume and three (3) references before 5 PM, on October 22, 2021, to New Bethlehem Police Department, 220 Broad St., New Bethlehem, PA 16242 or [email protected]. New Bethlehem Borough is an Equal Opportunity Employer.
Visit www.newbethlehemboro.com for application and requirements or call 814-275-1180.