Borough of
New Bethlehem
210 Lafayette StreetNew Bethlehem, PA. 16242Phone: (814) 275-2003Fax: (814) 275-4269[email protected].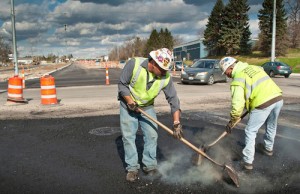 New Bethlehem Borough Council is an equal opportunity employer. Employment decisions, including all hiring decisions, are made without regard to race, color, religion/creed, sex, national origin, ancestry, age, pregnancy, non-job-related disability, veteran status, possession of a General Education Development Certificate as compared to a high school diploma, or any other trait protected by applicable federal, state, or local laws.
Application For Employment.pdf
New Bethlehem Borough is currently seeking applications for full and part time police officers.  Please see the current advertisement and requirements here.  Please download and submit the employment application with your cover letter and resume by May 20th, 2019.
Police Officer Ad and Agility Tests.pdf
We strive to hire the hardest working and most qualified individuals.