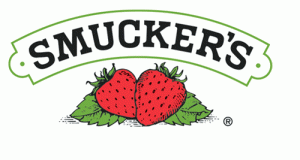 New Bethlehem Borough Council Response to Smucker's Job Cuts (UPDATED 2/25/13)
In response to the recent announcement by J.M. Smucker Company, regarding the local Smucker's peanut butter factory, New Bethlehem Borough Council wishes to share its great disappointment when it first became aware late on Monday, Feb. 18th of J.M. Smucker's corporate decision to downsize the New Bethlehem facility. At the same time, we wish to thank the J.M. Smucker Company for keeping the doors open in its strategic decision to devote its local facility to production of Smucker's new specialty products. Borough Council has reached out to company officials to discuss its plans and again offer support.
New Bethlehem Borough Council realizes the importance of such a job-sustaining economic resource for the entire area and has supported the peanut butter factory's growth through several of the following actions:
– Approval and support for the Locust Street and Strawberry and Grape Alley abandonments to allow for parking lot and plant expansion to the east along Short Street. (Ord. #865).
– Prompt approval and support for the construction of the laboratory on Penn Street.
– Approval and support through Clarion County and Penn Dot for facilitating easier truck access to Route 28 by including Route 28 access on recent Transportation Improvement Plans.
Borough Council has in the past and will continue to support future growth and expansion of the Smucker's facility in whatever way possible as its nut butter or specialty product production grows. We would like to thank the J.M. Smucker Company for continuing to support our local community and for helping workers who are affected by their decision to relocate its natural peanut butter production to Memphis.
New Bethlehem Borough is faced with the same problems as many other communities in the current economy, but it has taken steps to work with businesses that have requested assistance. Several years ago, Bish Chiropractic was given tax waivers when it moved into the old S&T bank building at Wood and Broad. More recently, expansion and development plans submitted by Rupert's Funeral Home, Klingensmith's Drug Store and the Just Relax Inn were moved through the required legal steps as quickly as possible, while still addressing the concerns of neighbors. A letter of support to Penn Dot requested by Klingensmith's for its Broad Street entrance was written and sent within days of its being requested. Council is working with Dr. Kaminsky in his plans to rebuild the building that was destroyed by fire. The new Borough website is also an effort to share information about the community and attract businesses. The Borough welcomes businesses to discuss and submit their plans.
Council is limited in what it can do by budgetary, governmental and legal requirements, and it welcomes and encourages the work of other area residents and groups to improve the attractiveness and business climate of the community. As in the 1950's when local businesses helped recruit businesses, such as Crawford Furniture, Hawthorne Manufacturing Company and Rola Company to the area, it takes the efforts of all residents to promote our area. Promoting the area as an attractive place to live can help attract businesses that want good schools and a good quality of life for their employees. Property owners with vacant buildings might consider window displays as to businesses for which the property is suited or community oriented displays.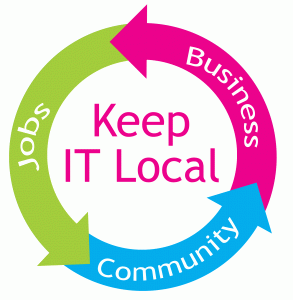 Other efforts by groups involving some members of council include the Redbank Renaissance façade improvement matching grant program which helped McCauley's Service Station located at the western entrance to the community. Façade improvements have been shown to help a business's bottom line. With help from the Clarion County Garden Club, the group improved the landscaping at the entrance to the municipal lot by Shepherd's Inn, added the Welcome Sign on Route 66 and continues to maintain both. It produces an annual Spring flyer to promote area businesses and events. Its website has gathered information for new businesses or those seeking to start new businesses, provides studies on the benefits possible with trail town development and has offered classes through the Clarion University Small Business Development Center. It has worked with local building owners to register eligible buildings with the Keystone Innovation Zone program which provides tax incentives for new businesses.
The Civic Club has maintained the gardens in the parklet by the bridge for years and now a new group is forming to continue to maintain that beautiful entrance to the community and other gardens. Redbank Valley Trails is a great recreational asset that has already seen 3 new businesses begin, with more in development. The trail should bring more visitors to the area who will spend money in local restaurants and businesses. The Chamber of Commerce attempts to promote and help local businesses. Redbank Valley Watershed Association funded the new kayak launch near the dam that will attract more visitors while providing recreational opportunities for all. These groups all participate in community clean-up efforts which the Borough supports. April 20th is the next scheduled community clean-up day starting at 8 AM at Gumtown Park.
Members have contacted state legislators to urge reduction of Pennsylvania corporate taxes to attract more businesses to the state. Council members also maintain contact with our state legislators and the Clarion County Economic Development Center. When tornadoes destroyed furniture factories a couple of years ago in Alabama, a council member contacted the Clarion Co. Economic Development Center, the Governor's office and realtors to encourage those businesses to consider relocating to the old Crawford Furniture factory site, among other efforts. Members of Borough Council continue to try to reach out to neighboring municipalities to work together to share resources, attract new businesses and limit costs for all residents of the Redbank Valley.
——————————————
New Bethlehem Borough Council has monthly meetings on the third Tuesday of each month at 7:30 PM which are open to the public. Council welcomes your ideas, suggestions and participation. Your thoughts and opinions can easily be submitted via our online email contact form http://newbethlehemboro.com/contact-us or via our mailing address seen at the top of every page on our website.