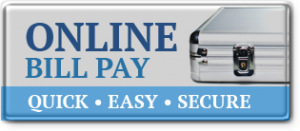 New Bethlehem Borough is seeking the public's opinion in providing the option to pay your Garbage Bill online. Take notice of your next garbage bill, where you can vote (Yes or No) if Online Billing would be of interest to you.
You may also vote online by taking our survey below:
Your vote will help us to determine the interest in potentially offering this option to our community.
As always, please don't hesitate to contact us with any questions, comments or feedback for how we can better serve New Bethlehem Borough.